In spite of the UK being the start-up capital of Europe[1], according to a recent report by NatWest[2], only one in three UK entrepreneurs is female and only 5.6% of UK women run their own companies.
The Alison Rose Review of Female Entrepreneurship examines several possible reasons why this is the case, from responsibilities outside of work, to a more risk-averse attitude.
A franchise offers an expedited route to business ownership and operation. Interestingly, according to the British Franchise Association (bfa), 37% of all new franchisees in the last three years have been women[3]. This is a 20% increase since 2015. Both statistics reflect the more favourable platform that a franchise offers women over independent ventures, which can be explored at The British & International Franchise Exhibition and include:
1.  A franchise provides the flexibility that many women need
Women are twice as likely as men to mention family responsibilities as a barrier to starting a business, no doubt as a result of them spending 60% more time than men on family care.
Yet, the Rose review found that flexibility about family care is the top reason women cite for leaving employment to start a business! Being your own boss allows you to run your work schedule on your own terms. You can choose when to do your work and often where.
Katrin Dennehy, a franchisee of Tutor Doctor, comments: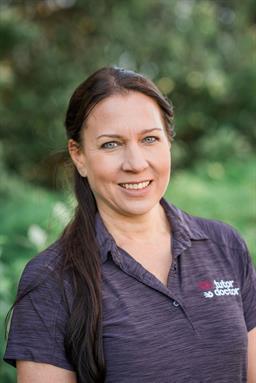 "Being your own boss opens up so many opportunities in your life in general because you can shape your work to fit around other things in your calendar. You benefit from flexibility that just doesn't exist when you're an employee."
This flexibility can be of great help to women with care responsibilities, and some franchises are especially family-friendly.
Leeds-based Katy Bickerdyke had enjoyed a career in sales, and since 2014 had been juggling work with life as a mum to a young family. With the arrival of her second child in the summer of 2018, Katy was certain that it was time for a change of career.
Katy attended one of The Franchise Exhibitions with the specific aim of meeting family-friendly franchises. It was at the event that she met Boogie Beat Music & Movement.
Katy comments:
"I knew very quickly that this was a proposition I should give serious consideration to. I found Nicky Attwood, one of the co-founders, to be so refreshing and friendly, and she clearly understood the importance of a work-life- balance for parents like me."
Katy was able to manage the subsequent launch of her Boogie Beat business on her own terms, choosing to run just a couple of pop-up classes in the busy school summer holidays. Then, from September she started up regular classes in her local area.
"A franchise with Boogie Beat has provided just what I need," She says. "I can set up my work to suit my family life, and I've had my handheld enough but I'm not being stifled.
2.  A franchise mitigates some of the risk associated with going into business on your own
Women typically have higher risk-awareness than men. The Rose review showed that women were 55% more likely than men to cite fear of going it alone as a primary reason for not starting a business.
Franchises offer considerably better odds for success that independent ventures. According to the bfa NatWest survey, fewer than 1% of ventures close per year on grounds of commercial failure.
This is because a franchise offers a franchisee numerous advantages over going it alone, as Emma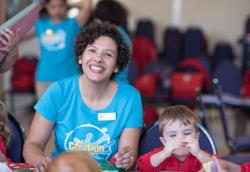 McCalla-John recognised when she was looking to get out of teaching. She comments:
"I liked the idea of working for myself, but part of me also wondered 'can I run a business?' – I thought a franchise would help give me a bit of a safety net, so I wouldn't be setting up all by myself."
Emma chose to run a franchise with arts and crafts activity specialists The Creation Station, enjoying that "safety net" of:
Market tested products and services
An established brand – recognition, trust and customer base already developed
A blueprint for set-up, launch and operation
Ongoing marketing and operational support, product development
Training and support from head office and network of other franchisees
This latter point leads into a cultural barrier that the women surveyed stated was an obstacle to them becoming their own boss.
3.  A franchise provides an open door to mentoring and peer-to-peer support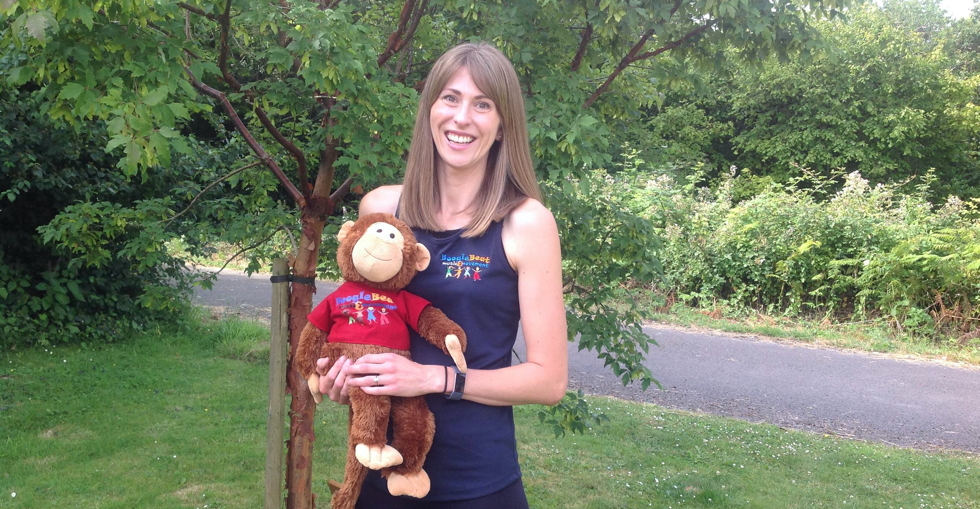 Women are less likely than men to know other entrepreneurs or to have access to sponsors, mentors or professional support networks.
Only 30% of women surveyed stated they already knew an entrepreneur, compared with 38% of men, and yet nearly a third of women saw networking as an important business skill.
Franchising offers a network of like-minded individuals, as well as access to the people who started the original business and the team who help run it. Katy Bickerdyke comments:
"The franchisee network is also a fantastic asset – because we have our own territories, we're not in competition with each other and everyone shares advice on how to grow your business and people even share photos and videos. The franchisees have just as much passion and enthusiasm for the business as the founders!"
"I feel very fortunate to be part of a group of super-inspiring, open and friendly people."
4.  A franchise provides an ideal platform from which to scale up a business
Women are half as likely as men to scale up their businesses. Many franchise systems, however, are well suited to growth, as Rita Sahjpall will testify.
Just over a year after opening her first Auntie Anne's soft pretzel bakery in Coventry, Rita snapped up a second and is in the process of pursuing a third.
"I now have a team leader who oversees both stores for me, giving me further flexibility - and the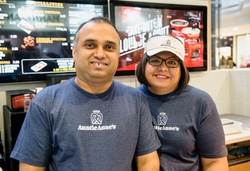 option to expand to a third location, which I will soon be doing! Having my team leader looking after the first two stores will allow me to concentrate a lot on store number three and then when that is up and running with a team leader, we can progress from there!"
In fact, a third of franchisees own more than one franchise unit. After experiencing success with one franchise, a logical next step is to repeat the process again, this time with everything you've learned and the existing team under your belt.
In addition, banks are more pre-disposed to provide finance for the known entity of a franchise, especially on the back of demonstrable success with one already.
Find out more
Franchising has supported people from all walks of life and with all motivations to become business owners, but it's clear to see why a franchise could offer advantages that are of specific interest to women.
If you would like to find out more about franchising, come to The British & International Franchise Exhibition on 31 January and 1 February at Olympia London. The event is held exclusively in association with the bfa. Book your free tickets today using promo code BSB1.
[1] Source: Deloitte's 'Power Up: UK inward investment' report
[2] Source: The Alison Rose Review of Female Entrepreneurship
[3] Source: bfa NatWest Franchise Survey: 2018 Franchise landscape