Pizza has become a pop culture phenomenon and has soared in popularity around the world.
From Pizza Hut to Papa John's, pizza accounts for some of franchising's biggest brands. Their success attests to both the product's soaring popularity and it's suitability to the franchising model.
Facts and Stats
Simplicity
Pizza is a product that is easy to make and cost-effective for business owners.
Not only this but it is a product that, without changing much, can offer a large variety.
Big players like Papa John's and Pizza Hut innovate constantly so the menu never grows tired.
Just when you thought they'd exhausted all reasonable possibilities, a stuffed crust, super-thin bases and other innovations appear on the menu.
Papa John's director of property and franchising Alan Mason says innovation is at the heart of the brand's success:
"We have a research and development director and get a lot of input from our franchisees, our franchise advisory council and our national marketing advisory council," he says. "We are constantly innovating and developing new pizzas."
Pizza Hut, named because the original restaurant was shaped like a hut, is the most venerable of operators.
Launched in Kansas in 1958 and arriving in the UK in 1973, it has restaurants as well as home delivery outlets. The home delivery part of the business is what franchisees operate.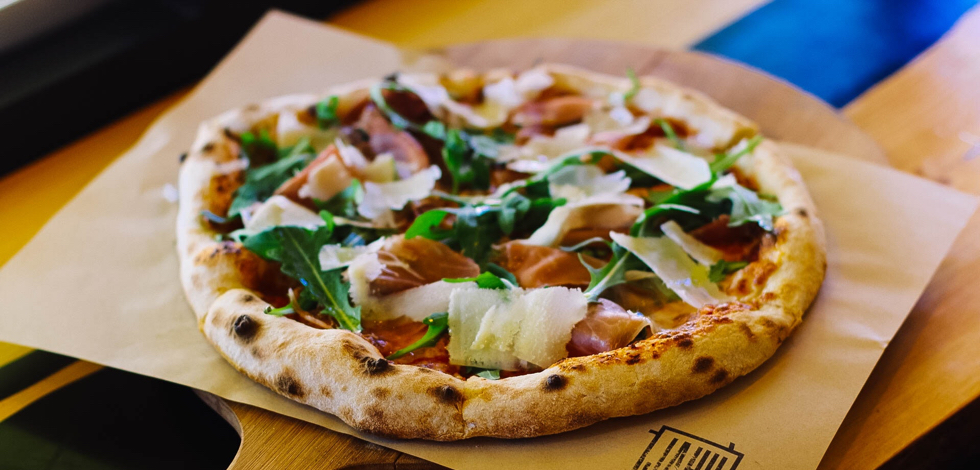 Franchisees
So, what does it take to succeed as a franchisee?
In common with other fast-food sectors, pizza delivery doesn't necessarily require franchisees with food-service experience.
"It helps because you understand the business," says Mason, "but you could just have experience operating any other business or have been involved in business at various levels – then you bring a different outlook to it.
We offer a comprehensive, three-week training programme and ongoing training, so they can learn the business and operate it without prior experience."
It's not so much a culinary background as a strong character that marks you out as franchisee material.
All you've got to be is enthusiastic and personable. As a franchisee, you will need to be able to relate to people, your staff and your customers.
Your lifestyle needs are another consideration.
"It's a seven-day week business, not a Monday to Friday, nine-to-five job," says Mason. "Our key hours are between 4 pm and 9 pm [and] you've got to be willing to work weekends."
Despite the hard work and the long hours, this is a great business to be in.
It seems that no matter the economy people will always love pizza.