According to Google research, 50% of those who used their mobile phone to search Google for products or services in their local area and 34% of those using a computer or tablet to do the same followed up with a store visit within 24 hours. If your bricks-and-mortar retailer uses Google MyBusiness correctly, it too can enjoy a significant rise in custom.
Google My Business (GMB) is a free tool that allows any franchise owner to create a business profile that includes a Google Maps listing and appears in search results. By including key business information on GMB, you can help customers find your services more easily.
Google My Business allows you to include location, driving instructions, contact info, opening hours and images of your franchise. All your locations, if there are more than one, are managed from one hub where you can edit all related information. Used to its full potential, GMB should help you rank highly on Google's map deck and expand your customer base.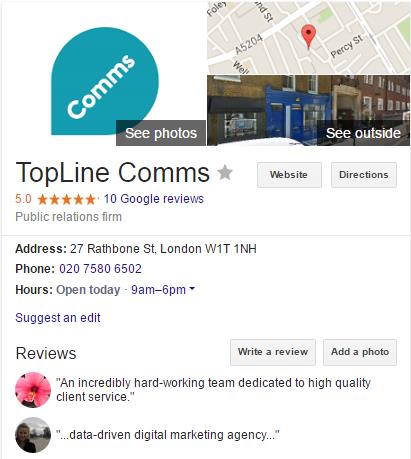 Unfortunately for franchisees – who often lack centralised SEO support and consultation – GMB can be confusing. For starters, it's gone through more name changes than Puff Daddy: its former monikers include Google Local, Google Places and Google+ Local, and it may well be called something else entirely by the time you read this.
Still, it's not completely unintuitive, and it won't cost you anything to get to grips with. It's a free tool and one that can serve as an effective new business generator. When they use a search term in combination with a location keyword, customers want the essentials, and they want them quickly.
For better or worse, GMB is the most efficient way to find all this information – so it's very much worth the effort. If you're a franchisee with a limited marketing budget, you should concentrate your efforts on the following four areas.
Where?
When it comes to Google, your customers are like Karen Carpenter's feathered friends: they long to be close to you. Many mobile devices will have a 'near me' function that allows search engines to return results in the user's general vicinity.
Where you place in Google's map deck (see example image below) is determined by your proximity, so up-to-date address information can have a direct, positive impact on your overall sales.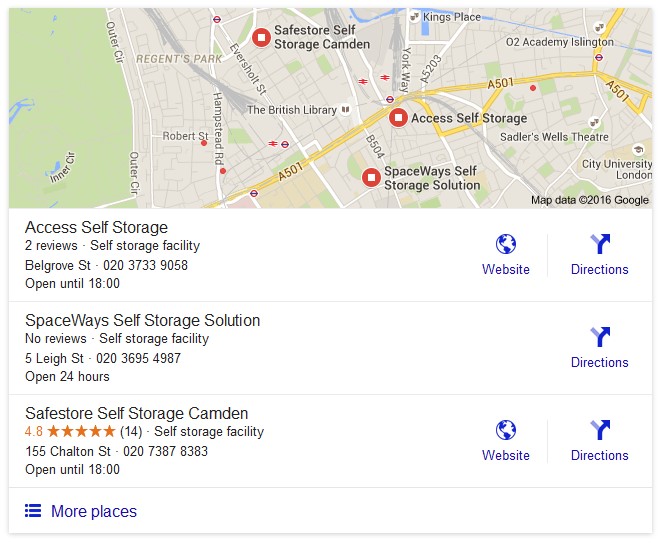 This is one of the easier things to get right. Enter the GMB address section and you can drag the red marker to your precise location – removing any ambiguities about where precisely your franchise actually is, helping prospective customers find you more easily.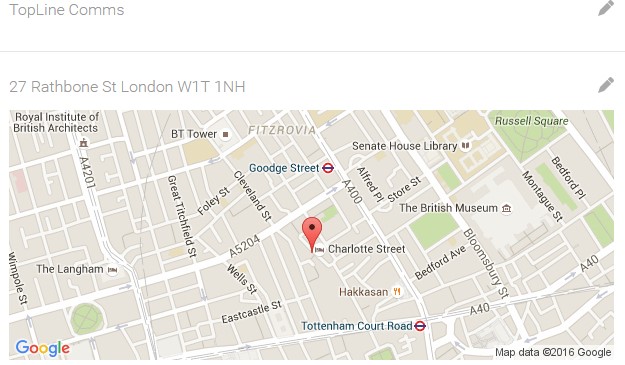 When?
Almost everyone has used Google to check when their local supermarket closes, usually in some kind of panic: it's 4pm and they haven't accounted for Sunday hours, it's 24 December and they've forgotten the roast beef – whatever the reason, they need to know what's open in their area.

When this happens, you'll want to make sure your trading hours are up to date. If you run more than one franchise – or have variable opening times – it's fairly simple to let customers in each location know.

It's even possible to account for Christmas, Easter and other seasonal variations: Google's 'special hours' section lets you override the norms during holidays, and allows you to adjust for contingencies such as emergencies and afternoon doctor's appointments.

What?
The only valuable traffic is relevant traffic, so you'll want to make sure your business is associated with the right words and phrases. Google My Business allows you to tag your business in several categories – one will do the trick, but the more, the better. Avoid the temptation to associate your store with absolutely everything: vanity metrics like overall site visits might look good, but if these visitors aren't going to buy, they're not much use to your franchise.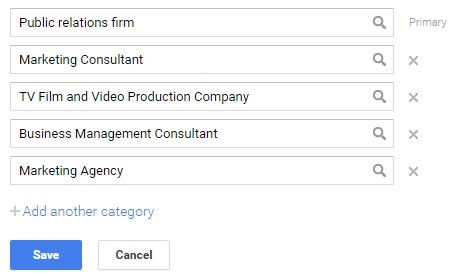 Why?
Letting users know you exist is helpful, but it's not quite enough. They need to know why they should visit you and not your competitors.

If your nearby rival has better reviews than your franchise, you could lose business. Prospective customers may be willing to travel a little further if they think they'll get a better product or service.

Reviews – good, bad or mixed – also contribute to your chances of appearing in the top three local search results. Customers aren't usually going to take the initiative here, so you'll need to solicit feedback for your GMB listing.

Most people have a Google account, and most will stay logged in, so this isn't a particularly arduous process. They just need to Google the store, select your franchise and write a review using the handy 'write a review' button.

Give it a whirl and write one yourself – and then think about how you can integrate reviews in your post-sales relationships with your customers.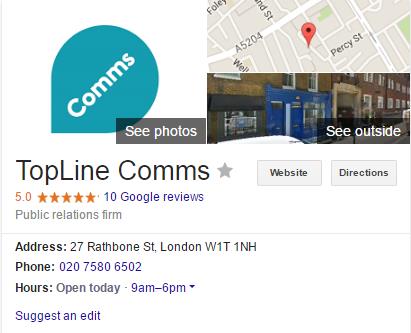 It's easy to spend a lot on SEO – your website can suck up your marketing budget quickly. But as a franchisee it's likely you don't have much say on the brand website anyway.
However, your Google My Business profile is in your control and easy to get right. A well-maintained profile will genuinely make a difference to your business.
In fact, if you manage to rank in the map deck returned when customers search for relevant keywords, then bolstering your MyBusiness profile may well be the best marketing move you make. More new customers and higher levels of repeat business will see your franchise doing better than ever.
Here are Google's current My Business guidelines  – essential franchisee reading!