Growing 20% a year in the UK, fast-food and takeaway sales have been on an upward trajectory since the term 'fast food' entered the dictionary in 1951. Whatever the economic weather, the sector simply doesn't have slumps.
It has still thrived in an increasingly health-conscious world, with its leading lights reducing salt and sugar levels and adding healthier options to menus.
And franchising has been integral to this success, with some of the industry's most successful brands – Subway, Mcdonald's and Papa John's to name three – expanding through this model.
Often backed by a world-famous name and tried-and-tested formula, it's no wonder franchisees can earn a significant income – with many eventually owning multiple thriving outlets.
There's naturally considerable competition for the privilege of running a business under the most stellar brands in this sector. The criteria you must meet to make the grade are accordingly stringent.

Skills
Nevertheless, experience in food service is rarely expected. Leadership qualities and a strong commercial track record, with senior positions often a bonus, tend to be prized instead.
For instance, Mark Rannard, who owns numerous Subway franchises across the North West, was an audit manager for an insurer before he became a franchisee.
Meanwhile, Graham Carlson went from graphic designer to running four Baguette Express outlets within two years: "I chose to become a franchisee in order to be in charge of my own business, and to feel more secure in a work environment," he told FranchiseSales.com.
You must be able to deal with "crisis management," according to Carlson, who oversees "four franchises, making sure they all operate to the best working performance possible."
Subway expects franchisees to be: passionate about the product; knowledgeable about the franchise and its market; a good motivator; commercially shrewd; organised; effective at managing their time; articulate; a people person; a good listener; an effective communicator; professional in outlook and appearance; and open to advice and guidance.
Things to consider
Despite enjoying the backing of a well-resourced national brand, running a fast food franchise is far from easy. Hours can be long and there's a lot to juggle – especially if you grow beyond a single outlet in order to make some serious money.
As in any sector, your creative freedom is restricted. Food preparation is formulaic and the menu's composition entirely up to the franchisor. Fortunately, these mega brands are proactive in regularly refreshing menus to exploit culinary trends, with pulled pork and vegan options, for instance, popping up on many menus in recent years.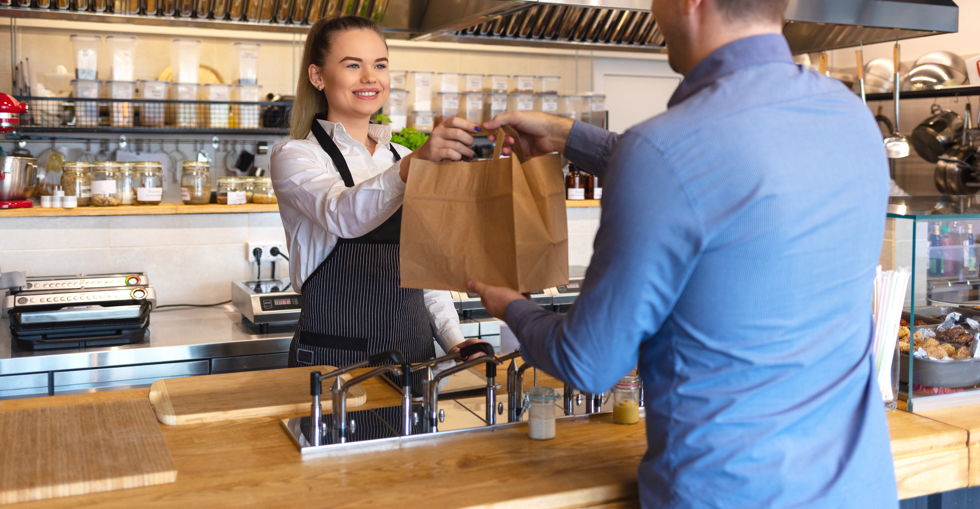 Which franchise should I choose?
Nevertheless, you might find a franchise that welcomes your input. "I sit on the regional marketing board so get to talk to the Subway franchisor and have some input in how our menus and other marketing materials look and feel," said Rannard.
Don't just plump for the big names for the sake of it (although a smaller, less proven brand represents a greater gamble). "Job satisfaction is very important, because you must be willing to work hard, so it helps to feel satisfied with what you do," advised Carlson.
Rannard expressed similar sentiments: "Successful franchisees like the products they are selling and can often see growth in the franchise brand."
Another consideration is whether you favour a hands-on role or not. "There are two types of franchisees," said Carlson: "People that work within their business, or people that supervise. My involvement towards my first franchise helped me develop the skill to buy more – dedication is vital."
If a franchise negates some of the stress of starting from scratch – establishing a brand, finding a business model that works, turning a profit – then a franchise resale gives you an even better head start. You buy a business that is already trading with, hopefully, a track record of healthy profits – but this does typically come with a higher price tag.