Pubs are a vital part of our British heritage – yet during the last decade they've been almost constantly under threat. 
Landlords have struggled in the tough economic climate of the last few years. Yet with the glimmerings of financial recovery on the horizon, the relatively niche pub franchise sector could turn out to be a worthwhile investment.
A glance at the pub market
Through a series of social, legislative and economic trends, many pubs have been forced out of business. 
With rising beer duty and competition from supermarkets offering low-cost alcohol (not to mention the recession) the industry has had little to shout about in the last few years.
According to IBISWorld market research, the industry's annual growth is expected to be -0.8% from 2013 – 2018, with the average revenue generated per year at around £18bn.
In an attempt to revitalise the sector, George Osborne decided to cut duties on beer in March 2014. He also froze spirit, whisky and cider taxes, and decided not to go ahead with plans for levies on alcohol to rise automatically ahead of inflation.
This was also an attempt to combat warnings that supermarkets were pushing pubs out of business due to cheap alcohol sold in stores.
Regardless of the negatives the industry has faced, a significant proportion of the public have remained loyal.
According to a report by YouGov, 55% of pub-goers believe that pubs offer better value and quality for money. 95% of people asked also ate in pubs, with 'socially active under-25s and 25s-34s dining at pubs most often.'
According to the report, the aspects of a pub that will most likely make people choose one over another are: how welcoming the staff are (28%), followed by how efficient they are (26%) and whether it has a good atmosphere (25%).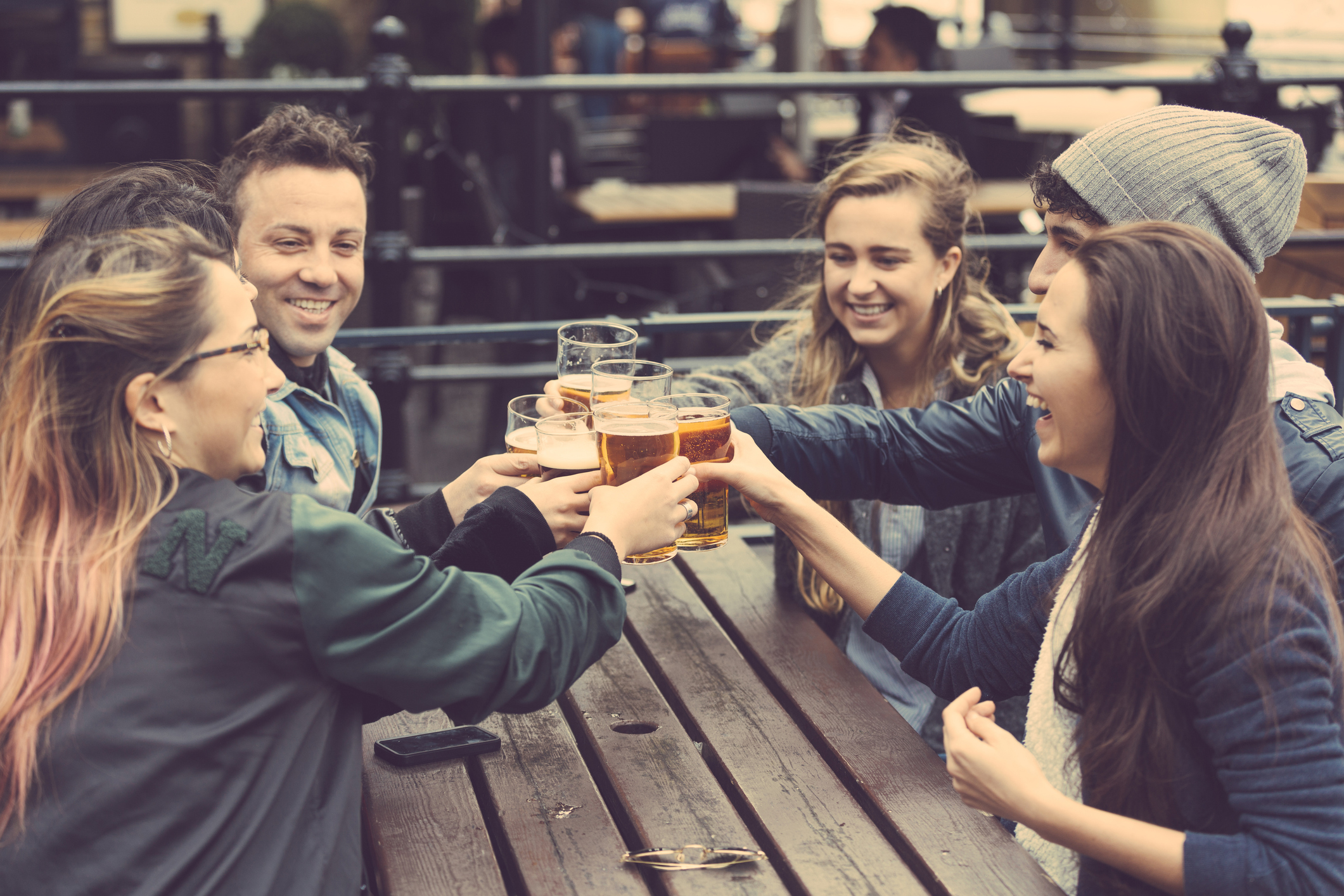 Pub franchises
While the pub industry is inching towards a cautious recovery, there is still uncertainty – and that is not a climate in which to start a new business.
Pub franchises offer a security that buying an independent pub might not. 
Induction and training will  be provided once a franchise has been purchased, with further support and advice available from the franchisor and fellow franchisees.
The ideal pub franchisee
It will come as no surprise that the ideal pub franchisee will be charismatic and community-minded.'Personality is critical to the running of a community pub,' says Celene Normoyle, Franchise Development Manager of Marstons pub franchise.
'We look for people who are outgoing, personable and passionate about engaging with their local community, as well as creating a successful business. Previous experience of running a pub is not essential as we provide training and support to franchisees, but drive, determination and business acumen are very important.'
What's it like to run a pub franchise?
Richard and Corinne Kingston run The Eagle in Stockton-on-Teas, and are part of the Marstons franchise.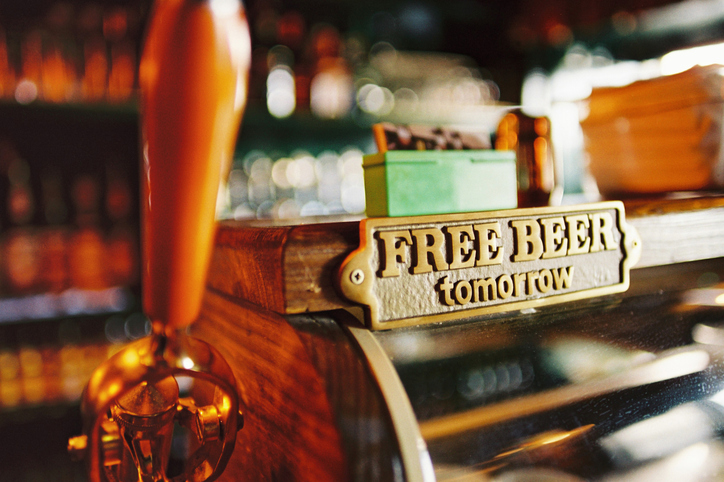 Corinne says:
'Being part of a franchise has been extremely valuable, especially the help and guidance we've had from Marston's and an experienced franchisee nearby who was willing to share best practice with us.'
'It has been like having our own mentor.'
'I think a new venture like this is a bit like learning to drive: the training is great and explains what you have to do but you do need to be actually doing it to know what it's really like. I've had fantastic support from my new staff and that's a very good start.'
Franchisees Paul Harris and Deain Painter, of The Crows Nest, are also enthusiastic about running their pub franchise.
'People wanted a place where they could enjoy themselves. We listened to what customers said and we did everything we could, with Marston's help, to provide what the customers asked for. As well as major refurbishment inside, we also developed the outside to create a beautiful garden so people could enjoy the glorious summer weather.'
The pair are keen to point out that customers' expectations of pub franchise owners are no different from those expected of independent landlords,'People said they wanted continuity – owners and staff who would stay and who cared about the customers. We've had a great reception from local people who now realise how serious and committed we are to the pub.  Our various fundraising initiatives have been enthusiastically supported.'
Advice to potential pub franchisees
Of course, owning a pub franchise means you won't have complete creative control over the running of the business and this may not be for everyone.
'Some people who've worked for themselves may find it difficult at first to adopt someone else's ideas,' says Andrew Edwards, franchisee of The Monstone, Cardiff and The Barn, Llantrisant.
'But it's important to accept the differences and remember that the franchisor has taken years to perfect their system.' 
'My advice is to make the most of the support that's offered and follow the tried and tested system – you won't go far wrong.'
Despite their formulaic approach, franchises in any sector offer a solid brand, training, ongoing support, marketing expertise, the invaluable experience of fellow franchisees and established successful business practices…and pub franchises are no exception.Surely that's an attractive proposition to any would-be landlord.
Interested? Take a look at our pub/bar listings at FranchiseSales.com