The franchise sector offers a wide variety of business opportunities to those looking to become their own boss. From gyms to cafes, travel agencies to children's dance classes, there is a business to meet every ambition.
Vehicle-based franchises have long been a popular choice for people wanting to break free of desk-bound 9 – 5 employment. Traditionally, van-based businesses have offered ultimate flexibility of work, allowing franchisees to manage their appointments diary to suit their broader daily schedule.
Rob Radford decided to step back from his career as a manager at Tesco to look after his young daughter and family life for a few years. He then started assessing ways to get back into work while still fulfilling all the demands of raising a family and visited the Vehicle-based Showcase at The National Franchise Exhibition.
Rob comments: "I knew that working for myself was the way to take control of my working hours but I didn't have a trade that was immediately transferable to self-employment. I felt a franchise could allow me to hit the ground running with a proven business model and the training and support to make it a success."
Rob launched his franchise with Oven Wizards in 2017, becoming the brand's 50th franchisee. He says: "Being a franchise owner has provided exactly the flexibility and work-life balance I need at this point in my life, while allowing me to lay the foundations of a business I can scale up as soon as I am ready."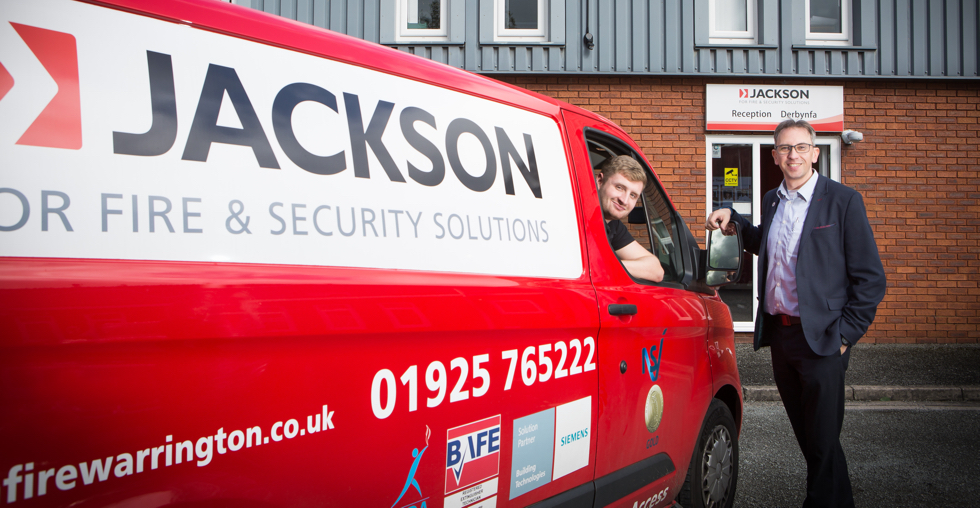 A new wave of van franchises
Brands like Oven Wizards, Just Shutters, TruGreen and Zerodrytime provide home services and products, but thanks to the UK's ever-growing love of coffee, a new kind of van franchise emerged – that of mobile premium coffee.
Franchise brands like Really Awesome Coffee and Cafe2U bring barista coffee to the population who can't get to the high street, such as those in business parks and at events.
Matt Hunt decided that after 30 years of working within a high-pressure environment in the logistics industry, he wanted to take back control of his life and open his own business.
He took out a franchise with Cafe2U in 2016 and says: "I had no experience in the retail coffee industry, but I've been proven right in my choice of partnership with Cafe2U. I've received valuable support from head office and the network of existing franchise partners every step of the way. I still benefit from pro-active and effective input from Cafe2U's business development manager to grow my income."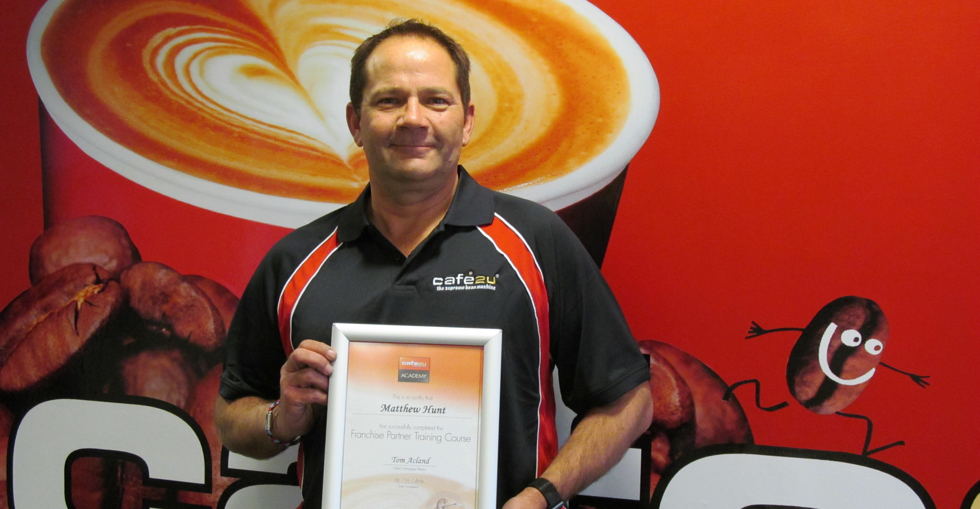 Van franchises with a business-to-business focus
The opportunities with vehicle-based franchises are not restricted to the business-to-consumer sector, and aspiring entrepreneurs who would like to focus on the business-to-business (B2B) sector will also find van franchises of interest to them.
Chemex, a global innovator of cleaning, hygiene and infection control systems and products, has been operating a franchise network for over 30 years. While a van does make up part of their business model, Chemex are clear that this isn't a typical van-based franchise. Michael Graham, Managing Director of Chemex International, explains:
"Our products are used by companies rather than individual end users, so we offer professional B2B franchises. Our franchise partners are more like business consultants, helping their clients select the right products and systems to satisfy a business's hygiene requirements."
"Whether you are dealing with organisations the size of hotels, care homes or even the local pub or café, you are an important supplier. A lot of your time will be spent managing and nurturing long-term client relationships, as well as sourcing them in the first place."
"Yes, our franchise partners will go to customer sites in a liveried van containing Chemex products, but that is a small aspect of what the franchise involves. Our franchise offers the perfect balance for many - you have the pleasure of being out and about meeting people and have a physical product to share, but you're liaising with fellow business people and looking after contracts and client relationships."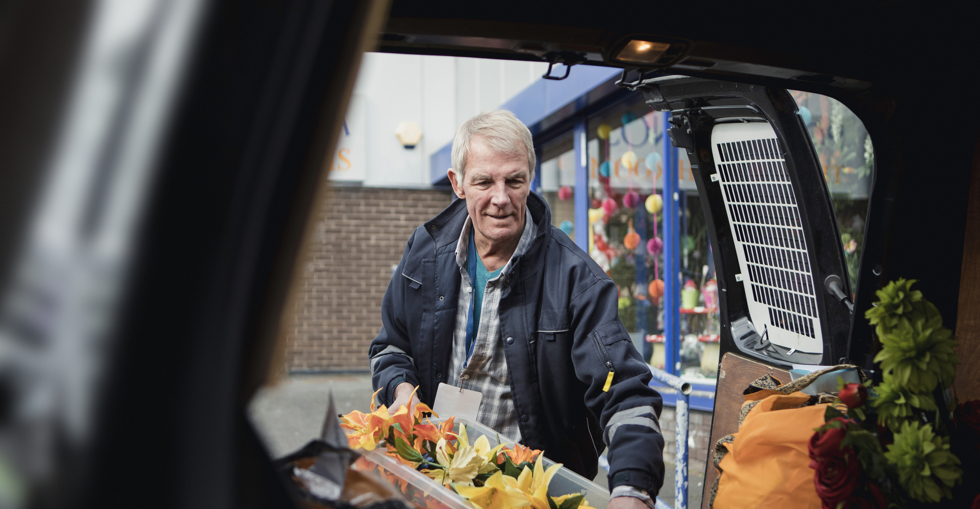 Can a van franchise be a management franchise?
Three quarters of franchisee units employ staff[1], and that doesn't just apply to premises-based businesses. Some van-based franchises are management franchises, with a small team to lead.
Jackson Fire & Security is one such franchise. Like Chemex, Jackson Fire & Security serves business clients, so the franchisee will be managing B2B client relationships, but they'll also have to manage one or more engineers who are out on the road providing on-site fire and security services.
Nigel Knowles had enjoyed a successful career in the corporate sector but had long been considering running his own business. He chose to pursue a franchise because, "The reassurance that having a ready-made business provides when you're considering leaving employment is significant. To me, a franchise seemed like a much better option than starting from scratch on my own."
He took out a franchise with Jackson Fire & Security, and he comments: "One of the things I disliked about the big corporate I worked for, was that it felt like revenue came before service. Now I can give the high standard of customer service I expect, and I can be a leader to my customers and my engineer."
On life in general as a franchisee, Nigel said: "It's fantastic being in charge of my work schedule. There is flexibility there which you just don't get as an employee, and you can make decisions about what tasks and actions will benefit your business and you. It is your decision how you do things and when you do them."
If you think a vehicle-based franchise could be for you and would like to find out more about the different sorts of businesses on offer, then come to one of the upcoming Franchise Exhibitions held in exclusive partnership with the British Franchise Association. Book your free tickets today using promo code DYN1 here.
[1] Source: 2018 bfa NatWest Franchise Survey: 2018 Franchise landscape