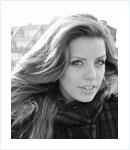 Sam Lewis
Sam graduated from Ravensbourne College of Design and Communication with a BA(Hons) in Fashion Design, having specialised in promotion. In addition to this, Sam is also responsible for the production of podcasts for all Dynamis websites.
Sam's Articles
Just as women rear children later, women shouldn't fear starting a business at any age, so says the Molly Maid CEO.
Pam Bader on the unique skills women bring to business... "I think women can juggle more balls in the air at any one time and have to manage many roles. A housewife means being a chief, cleaner, ac...