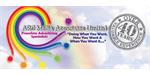 ARC Media - Franchise Advertising Specialists
ARC Media provide a full range of marketing, media research, media planning & media buying services for franchisors.
Finance requirements

Available areas

UK
Profile
About Us
ARC Media provide a full range of marketing (to target potential recruitments areas), media research, media planning & media buying services.
They specialise in franchisee recruitment for franchisors, locally and globally (where required), but we are not a 'one trick pony'... far from it! They can offer product or services advertising (on a national or regional basis) as well as cost effective graphic design ranging from adverts and promotional materials right up to designing your franchise prospectus.
As an ARC client you can also offer their services to your franchisees (as part of your franchisee support package) and they can help them with booking advertising, or just supply them with advert copy, as approved by you, or be your official 'Brand Guardians' at a very cost effective rate.
Value For Money
QUESTION: You need reliable people with industry knowledge and a great track record to carry out marketing, advertising, web profile design & graphic design for your business, but how much is this going to cost you in salaries are retainer fees?
ANSWER: A lot more than ARC Media
In House Graphic Designer:
£16,000 pa (for a Junior) to £30,000 pa - or £1,333 to £2500 per month
Available 5 days a week, 9 to 5.30 in most cases
Marketing Manager/Head of Marketing:
£25,000 pa to £80,000 pa - or £2083 to £6,666 per month
Available 5 days a week, 9 to 5.30 in most cases
Advertising Co-ordinator/Manager:
£20,000 pa to £35,000 pa - or £2000 to £2917 per month
Available 5 days a week, 9 to 5.30 in most cases
ARC Media Associates Ltd - Monthly Service Charges starting from as little as £35.00 per month rising to £150.00 per month for the "bells & whistles package"
(depending on your needs but subject to quarterly reviews)
Depending on the service pack chosen they can provide a basic or detailed strategic marketing plan, aimed at your target market, whether it is to recruit franchisees or promote your service.
They work with you to develop an advertising schedule based on the marketing plan to hit your target market in the most cost effective way. This will be constantly reviewed and updated depending on results. Insertions/web presences are monitored/checked and any problems are sorted out before they contact you with the compensation offer or resolution.
They also offer a low cost service for ALL your graphic design needs via professionals who have been serving the franchise industry for 7 years as ARC Media and 16 years outside of ARC Media - this includes advert design, brochure/leaflet & postcard design, exhibition stand and roll-up design and many more. A varying number of hours of FREE ad design come as part of our service too!
Unrivalled Experience
Fiona Corallini - Sales & Creative Director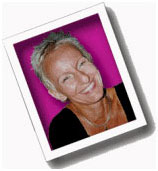 "With over 23 years solid media experience almost exclusively within the national & regional media fields mainly within the Franchise & Business advertising arena, I bring a unique understanding and insight to your Franchisee Recruitment advertising and your Franchisee's advertising, something other agencies, who specialise in other areas, could well be lacking.
My team of dedicated professionals, in the Media buying arena, and I, oversee all the day to day running of your account to ensure that you get the very best out of your advertising budget."
My clients to date have come mainly from the Franchise area due to my 13 years as Group Head of Franchising & Business Opportunities at Express Newspapers, but I also have extensive experience in Finance & Motors as well and I look forward to working with you.
"It's no longer just about print & web media, marketing & below the line matter too"
Samantha Ferguson - Sales & Accounts Director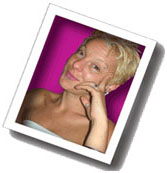 Up until joining ARC Media, in 2003, Sam's career had been in admin roles, so as far as you are concerned it's a great asset as her team are responsible for negotiating, booking & checking your ads, ensuring that your copy gets there on time and dispatching your invoices to you.
Sam will plan, tailor and co-ordinate your advertising campaign, provide draft advert designs for your approval or tweaking and book your space at the best prices available.
Sam has a great team to help her and together they make sure that if, heaven forbid, any publication gets it wrong, they make it better; they also deal with any account queries and media enquiries, leaving you free to run your business.
"If you can advertise in it, on it, or round it ARC Media can do it!"
Toni Pottinger - Web Advertising Manager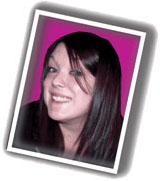 Toni originally joined ARC in January 2005 and came from a non-Media background and, as such, had no pre-conceived ideas about how it should all work – she learnt all about advertising, franchising and much, much more throughout her time with ARC.
Toni became an invaluable member of the team, working closely with a number of clients on national franchise campaigns as well as organising a number of regional recruitment campaigns for franchisors & franchisees and was sorely missed by everyone who came into contact with her through the work she did for them when she left ARC Media in 2007.
Now that Toni is back you have your very own web guru to consult.
"Whatever you need, whenever you need it - we get the job done"
Contact Us
If you are fed up with fielding calls from everyone and his wife trying to grab a piece of your advertising spend put all of these headaches into one basket and pass it to ARC Media - TODAY!
Contact ARC Media Associates Ltd and see what they can do for you and your business - your life could be so much easier by tomorrow!