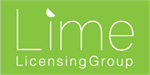 Lime Licensing Group - Franchise Consultancy
An expert franchise consultancy and brand licensing agency with offices covering all of the UK.
Profile
Do you need a franchise consultant? Lime Licensing Group is an expert franchise consultancy and brand licensing agency with offices covering all of the UK.
Our leading team of franchise consultants is made up of seasoned industry professionals. Lime's executives have been the advisors behind some of the country's most successful business format franchises over the last two decades. We've launched dozens of market-leading brands.
Furthermore, many of those brands have outperformed industry "norms" with help from our franchise consultants. Our brand licensing pedigree can be traced back to the 1990's when we first placed cartoon superstar Scooby Doo on to a range of greeting cards.
We're prolific franchise recruiters spreading our client's message online and offline following an elite blueprint that works. Numerous franchise campaigns through print and social media marketing, exhibitions and PR have our people behind them. Above all else, we're a friendly personable team.
As franchising consultants, we work hard, we're professional but we also have the common touch. We're a niche team of franchise executives retained by a select group of very successful franchisors.
We can deliver any size of licensing project or franchise consultancy assignment. We cover all the UK from our regional offices in Bradford, Peterborough, Birmingham, & Cardiff.
Over 1,900 Sales
With well over 1,900 franchise sales behind us our methods are highly successful
Professionals
Get a Lime Professional Franchise Consultant to assist you.
Brand Licensing
Create a compelling Brand Licensing Program with our unique blueprint
Free Advice
Free Advice for potential franchise owners to help avoid traps and mistakes!
Invaluable guidance every step of the way
Our franchise consultants provide expert advice to potential franchisees too in contrast to many other firms. We can help you to build a sound business plan which matches your skill set to the ideal franchise systems you could join.
It is proven that one of the single most important elements to success in the world of franchising is to match the right business with the skill set of the franchisee. Consequently, our clients generally do better by getting the match right. As expert franchise consultants, we ensure that every franchise opportunity is pre-screened.
This means we can properly assess if that franchise brand matches your criteria, investment, work life balance etc. Also of course if it is in a market that genuinely interests you.
Want to get started now?
Contacted Lime Licensing Group today for a free confidential discussion with our franchise consultant and find out how to franchise a business. Together we'll make it happen!
News
02 November 2020

Despite the difficult period ahead for the restaurant and hospitality industries, Asian noodle bar concept Wok&Go is expanding its brand with 100 stores set to be open in the next 5 years. Pheby Food Concepts Group Ltd. founder and owner Des Pheby says that though this isn't the ideal ...