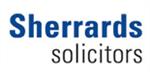 Sherrards Solicitors - Commercial Law Firm
Sherrards works with some of the biggest names in the UK and International franchising sector.
Finance requirements

Available areas

UK
Profile
Sherrards Solicitors is a long established and rapidly expanding commercial law firm.
Its recent growth has been achieved as a result of a distinctive style of working and by recruiting some of the region's most capable lawyers.
The firm is committed to long term relationships with clients, working together with them to help build their businesses. The firm has a reputation for being approachable and supportive whilst retaining a commercial edge that clients typically require. The firm is able to offer a full range of commercial law services. It takes a broad view of client needs and retains a specialist private client team to help commercial clients with their own estate planning and other private needs.
Sherrards has a client base that ranges from multinational retailers through to smaller family run businesses. Clients share the benefits of working with a law firm that is able to match the capability of larger London firms whilst being delivered by lawyers who have empathy for the broader strategic and cultural needs of their organisation and its employees.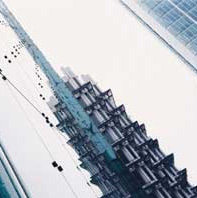 It has a reputation as one of the leading franchise experts outside the City and is one of a small group of practices that is affiliated to the British Franchise Association.
The respected 'Chambers UK 2009' guide to the legal profession ranks the franchising team fourth nationwide applauding their 'innovative approach and broad commercial expertise' and quoting clients as 'exceedingly happy' with the team.
The franchise department has a prestigious client base and experienced solicitors with both keen business sense and an excellent understanding of franchising. Services range from stand alone franchise agreements, franchise development and master licence agreements, intellectual property and brand protection, through to dispute resolution.
The specialist franchise team also works closely with other departments including company commercial and commercial property to provide a coherent, responsive multi-faceted franchise law service.